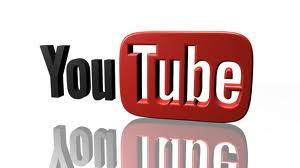 If you promote your restaurants online and don't use video, you're missing out. More than 4 billion videos are viewed on Youtube every day—and video ranks best on Google, in your guests' Facebook news feeds, and of course on YouTube. Restaurant companies are creating their own video content, or engaging guests with Facebook contests to tell their brand stories online.
According to a poll by AIS Media, Inc., 89% of people research restaurants online before they visit. Video is indexed by Google, and ranks better than text content—so it can help make you the first one they find when looking for a new place to eat.
And once they find your website or Facebook page, video can be a great way to tell your brand story in an engaging way.
Sure, unless you work in a 'laughing baby' and 'cute kitten,' your YouTube video may not generate millions of views. But when people research a new place to eat online, your video content can get you in front of the right eyes: the people most likely to try your restaurant.
A few suggestions for using video:
You don't have to do it yourself. Some of the best video content restaurant brands are using online today is customer-generated. Facebook contests like this one by Pizza Ranch give guests an incentive to tell their own brand story in video format.
And not only does it create engaging video content, but it plays off recent marketing research that shows that 92% of consumers trust recommendations from friends and family, and 70% trust in online reviews. A video testimonial is a compelling online review—and the Facebook format encourages guests to share their videos with their own networks of family and friends.
Content is King. Don't be bland—think outside the box because there is an enormous amount of room for fun, creativity and innovation.
Tell your brand story. It's okay to be silly if that fits your brand.
Involve your customers. Get them talking about your friendly staff and fabulous food—and sharing their favorite menu items.
Make an appeal. Get behind a community group or a charity that's important to you.
Teach something. Walk your guests through the steps to make the world's best dough.
Share video of a customer fundraiser night or your involvement in a community event to encourage sharing.
Be creative with design. Visuals matter, and would-be guests love a sneak preview. Don't be afraid to make yourself the star—when you show your enthusiasm and expertise in front of the camera, people will associate your face with your restaurant brand.
Keep it short, but pack a lot of punch. When it comes to video, longer is rarely better. In fact, videos on Youtube that are longer than a minute are generally clicked off before the 20-second mark.
Could you just shoot a promo of your business without offering free tips and advice? Yes, you can. However, these types of videos rarely go viral. When you share good stuff, people not only "Like" and "Comment" on your videos, but they also share them on their own social profiles.
Promote it! Every YouTube video has an embed code. If you place the embed code on your own website, your visitors can view it there too. And sharing video on Facebook is even easier.
Choose a descriptive (and engaging) title, and remember to "tag" your video with keywords when you add it to YouTube to make it more likely to appear in search results.
Fun Facts:
Every minute, there are 400 tweets that contain a YouTube link.
On Facebook, every day, people watch 150 hours of YouTube videos from embedded links.
YouTube gets a whopping 2 billion views a day
YouTube Mobile gets more than 100,000,000 views per day...which is 5% of YouTube's total daily views
Post often. One thing is clear: brands that achieve long term success on YouTube are those that consistently publish fresh, relevant, and entertaining content that offers value to their viewers. This is no different for the restaurant industry.
Are you already using YouTube to market your restaurant